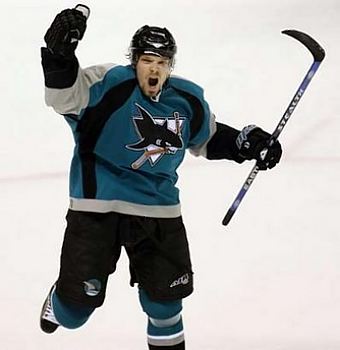 San Jose just signed Milan Michalek to a long term extionsion to his contract. From the Edmonton Sun: "The six-year, $26 million US agreement they reached with the 22-year-old forward won't kick in until 2008-09, once Michalek's current pact expires. He'll make $942,400 in 2007-08 after earning $471,200 last year."
But the funny thing about this deal isn't the money, which is reasonable. It's the reason behind it.
"After a summer in which the Edmonton Oilers handed out a pair of offer sheets to restricted free agents - successfully prying forward Dustin Penner away from the Anaheim Ducks with a five-year deal worth $21.25 million US - general manager Doug Wilson read the marketplace and decided to get the Czech native under lock and key."
If K-Lowe does it, it has to be good!